We founded Dakota Fightgear in 2011 because we were committed to offering the perfect blend of premium yet affordable boxing equipment and apparel. Designed for everybody from young amateurs to professional fighters, we are about giving you the tools you need to embrace the personal benefits that come from personal fitness and martial arts training.
Over the years, we have continued to grow the Dakota Fightgear brand to encompass a wide range of boxing and martial arts equipment, while staying true to our values of passion, vision, and the spirit of martial arts.
In order to develop the best possible products, we are always researching the best methods to design and manufacture our products.
With exceptional design standards and investments into product development, we can proudly say that we offer premium fightgear that is long-lasting, durable, safe, and competition-grade.
Whether at an amateur or championship level, we are dedicated to bring you the highest quality of protective gear at affordable prices. As protective impact absorption is critical at all levels of training and competition, you can be sure that Dakota's equipment will keep you safe at all times.
You can step into the ring confidently knowing that we have put in the time, research, and quality assurance to keep you protected until the final bell.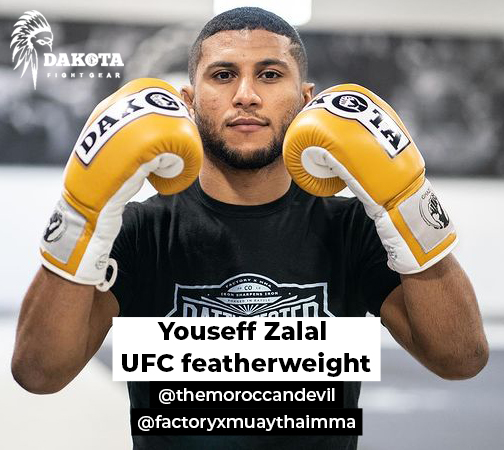 A Mission Beyond the Ring
We genuinely believe that the principles of boxing and martial arts extend far beyond the ring. The discipline, commitment, and perseverance are key to creating a balanced human being that can show strength, leadership, and growth throughout their lives. 
We are passionate about helping youth overcome any obstacles they may be facing in their lives through the power of boxing and martial arts, allowing them to make positive changes and realize their true potential. 
We continue to give back in order to build a global community of children and youth that can take advantage of everything martial arts offers. Through each purchase, we share a portion of profits to help make dreams and aspirations around the world a reality. 
Fairtrade and Ethical Sourcing
To honor and support local businesses, we only work with suppliers that provide ethically sourced and manufactured materials. From ensuring our partners use raw cowhide that comes from fairtrade sources to guaranteeing that all workers in the design/manufacturing process receive yearly bonus, we are all about implementing a 'fair share' principle in our processes. 
 This means that every Dakota product you purchase is contributing to responsible and sustainable practices that ensure the environment and farmers are considered first.